Winter is slowly settling in and it's time to enjoy it before the snow melts. Discover all our winter activities to do with family or friends. We have incredible experiences for all tastes and budgets.
This year, we want to make you vibrate to the rhythm of winter. Outgo offers you a series of 9 winter activity ideas to brighten up your weekends! You can also take a look at our collection of winter activities .
Winter activities for those who are not afraid
Ice climbing in an enchanting site
Do you want to do a unique winter activity? In La Conception, in the Laurentians, come and enjoy an extraordinary experience on an idyllic site thanks to this ice climbing package . The activity includes a day of ice climbing at Argent Mountain, several climbs supervised by qualified and certified instructors, a host of routes available, and more!
This exotic experience promises you a truly memorable winter day!
Introduction to ice canoeing on the St. Lawrence River
During the first major Quebec Winter Carnival, an ice canoe race between Quebec and Lévis aroused the enthusiasm of the crowd. Despite the difficulties of this extreme sport, today, a growing number of enthusiasts are taking up ice canoeing . What if a new passion awaited you? The Outgo Ice Canoe Experience was created to demystify this team sport. This package includes 90 minutes in an ice canoe on the river with a guide, a presentation of the sport, training on the required techniques, the loan of specialized equipment, hot chocolate, pastries, a souvenir photo and a non-alcoholic aperitif.
This is a complete and unusual experience to immerse yourself in winter like our ancestors. Connect to your roots with this winter activity!
Off-piste skiing, fatbiking and private chalet
This winter activity is tailor-made for the most sporty among us. The Bras-du-Nord Valley, located in the county of Portneuf near Quebec, is renowned for its breathtaking landscapes and for the many outdoor sports activities that can be practiced there. Éco Plein Air Activities welcomes you for two nights in a private chalet with a view of the mountains of the Bras-du-Nord Valley. Enjoy a full day of off-piste skiing accompanied by a guide. This is your chance to ski in virgin snow! But that's not all: end your stay with a half-day of fatbiking including bike and helmet rental.
Since with Outgo you always have more, also receive an exclusive bottle of port. This outdoor activity is ideal for enjoying the joys of the Quebec winter to the fullest!
Comforting outdoor winter activities
Stay in a contemporary studio and hike in nature
Come experience a comforting stay in nature in Chelsea in Outaouais ! The charming village of Chelsea will seduce you with its magical winter decor. Stay in a contemporary studio for 2 people. The next morning, enjoy a continental breakfast. This top winter activity includes 2 daily passes to Gatineau Park, as well as the rental of 2 pairs of snowshoes to fully enjoy the magnificent winter landscapes.
Thanks to Outgo, enjoy a bottle of bubbles and take home a container of artisanal tea to drink as a souvenir of the moments spent at the Lofts du Village.
Nights in an incredible yurt & Comptonaise cheese fondue
Visit an exceptional place in Coaticook in Estrie! The Auberge du change d'ère guarantees you a change of scenery thanks to its Outgo experience: Nights in a yurt and Comptonaise cheese fondue . Find comfort and warmth inside an ultra-yurt lined with generous outdoor spaces in the Coaticook Valley. In the evening, enjoy a ready-to-eat Compton fondue that highlights organic cheeses from La Station.
Exclusive to Outgo, get entry for your group to Coaticook Gorge Park or Harold Baldwin Mont Pinacle Park. Experience the best of winter!
Sliding in Saint-Jean-de-Matha: all-inclusive stay
The ideal place to unwind this winter is at Auberge Matha in the beautiful Lanaudière region! Are you looking for a winter activity for the whole family? Opt for our sliding experience in Saint-Jean-de-Matha: all-inclusive stay . This package includes an overnight stay in a spacious room, a 3-course dinner and continental breakfast the next morning. Have fun on the slopes of the Super Glissades Saint-Jean-de-Matha and enjoy access to cross-country ski and snowshoe trails to extend this moment of family happiness.
Jump at the chance, since Outgo offers ski and snowshoe rental as part of the package. Rediscover the pleasures of winter with these fun outdoor activities that you will remember for a long time!
Winter activities for great adventurers
Dog sledding in the Quebec region
Do an unforgettable outdoor winter activity in Sainte-Catherine-de-la-Jacques-Cartier in the Capitale-Nationale region! During thisexperience for 2 people , explore the snowy trails of the Duchesnay Tourist Station for an hour in the company of a professional guide. After training giving you certain driving instructions, you will have the chance to drive your team on the trails.
Don't leave without visiting the puppies of the pack and without your stuffed dog! This sweet souvenir will remind you of the magical moments lived during your experience. This is the perfect opportunity to participate in an original and enriching winter activity at Aventure Inukshuk!
Winter camping at Jacques-Cartier National Park
Let yourself be tempted by a unique camping experience ! This winter activity for the more adventurous is perfect for fully enjoying Jacques-Cartier National Park. You will have the opportunity to walk the snowshoe trails and pitch your tent in front of a breathtaking landscape.
This outdoor experience near Quebec City will push your limits and help you discover Jacques-Cartier National Park in a different way. This winter, get out of your comfort zone to experience new sensations!
Enigmatic outdoor route & bonus

The reputation of Défi-Évasion in Quebec is well established. This winter, our partner is offering you a winter activity that stands out: an enigmatic outdoor trail . Explore the streets of Quebec City in this puzzle game. Armed with your smartphone, collect clues and solve the puzzles. Everything is enhanced with technological inclusions and multimedia content.
This outdoor winter activity will make you see the city in a new light. As a bonus, Outgo allows you to benefit from access to one of the Défi-Évasion Chez Soi online games!
And you, which of these activities will you choose to go play outside?
---
Also in Experiences
The virtual gift card allows you to choose an amount, personalize a message and easily send it by email this Christmas. Learn more here!
Here are suggestions for holiday activities to do throughout Quebec: activities, chalets, restaurants, hotels, etc. To experience the magic of the holidays, read the article!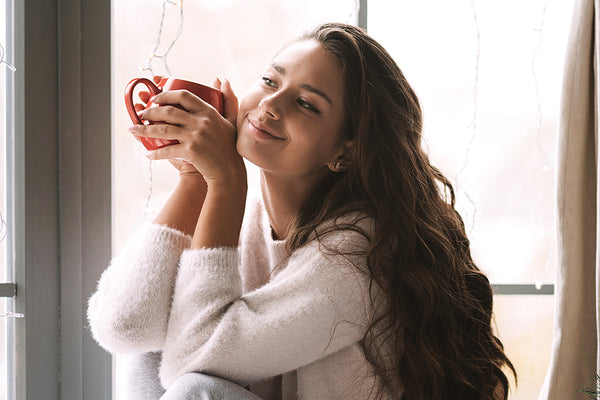 Christmas gift ideas for women for all budgets and tastes. Take a look at our suggestions to spoil the women in your life!