Looking for holiday activities you could do during your time off? We offer you experiences that are out of the ordinary to experience the magic of the holidays in a memorable way this year.
Here are 11 holiday activities for all tastes to do during the Christmas holidays that also have a little je ne sais quoi from Outgo.
Also discover our collection of Christmas gifts or our gift ideas for women or men .
Holiday activities for foodies
1. Gastronomy and sabrage at Maison Saint-Paul
Who says holiday festivities, says champagne! In the heart of Montreal, Maison Saint-Paul wants to make champagne accessible and help you discover the different bubbles around the world. Outgo offers you a package for two with a discovery platter of the establishment's best flavors. You receive a bottle of bubbles and two appetizers upon arrival. Learn how to saber champagne with an introduction to this ancestral technique offered by the Maison Saint-Paul team.
It's the ideal place for a happy hour with your colleagues, an evening with your friends or a special occasion.
2. Glamping in the Laurentians and cheese fondue
Discover the Glamping Yurts located on the magnificent Poisson Blanc reservoir in the Laurentians. Enjoy 2 nights in a high-end yurt that can accommodate up to 6 guests. You have access to a host of outdoor activities, hiking trails, the ice rink, and even more. In the evening, enjoy an exquisite cheese fondue as well as a good bottle of wine. End your day by the fire.
Opt for this festive and unforgettable activity to do during the holiday holidays this year!
3. Become a barista at home
True coffee enthusiasts will be happy to discover the world of roasting at Bam Café, located in Beaupré near Quebec City. From the origin of the beans to the roasting and tasting, this great holiday activity is presented in the form of a Barista 101 course .
Something to warm your heart in this cold season and learn new things.
Holiday activities to get away from it all
4. Heist: immersive investigative theater and cocktails
Come experience an extraordinary adventure with the play Braquage from the Ezkapaz immersive theater in Montreal. Transport yourself to the streets of Montreal in the mid-1920s. The underworld and gangsters rule the city. As a member of the jury, you must investigate and gather as much information as possible to decide on the sentences of 4 bandits.
Take advantage of this great activity that is out of the ordinary for the Christmas holidays while sipping delicious cocktails.
5. Escape game VIP private room escape challenge
Défi-Évasion offers you a holiday activity that's off the beaten track! Available in Quebec and Lévis, experience this 60-minute escape game for up to 6 players . You have to collaborate, solve puzzles and face many challenges.
This exciting moment to experience with family or friends will spice up your holiday vacation!
6. Experience the Ziptour in Quebec City
We offer you a great adventure in collaboration with Arbraska. Find yourself in nature in the heart of Quebec City to complete 7 giant zip line courses for all levels, 4 of which cross the Saint-Charles River.
This incredible experience will give you the feeling of flying through the air and a good dose of adrenaline. You will remember this holiday family activity for a long time.
7. Car racing simulator
Experience thrills during the Christmas holidays! Take advantage of this Outgo package offered by SimRace. During a unique activity of its kind, put yourself in the shoes of a racing driver for almost an hour thanks to a car racing simulator . You will have the choice among more than 140 routes and nearly 190 vehicles.
SimRace is equipped with virtual reality technology that will truly give you total immersion. Be sure to celebrate your holiday holidays with originality this year!
Holiday activities to recharge your batteries
8. Duvet & coffee in downtown Montreal
Make a stop in the metropolis for your holiday vacation. An ultimate relaxation experience awaits you at HOTEL10 with this duvet and coffee package in downtown Montreal for 2 people. Take a break from your daily life for a night in a privilege room with king bed and breakfast included.
Don't worry about parking: it's included. Even enjoy a late check-out, exclusive to Outgo. Finally, benefit from a 15% discount at the Tais spa to extend your stay in an atmosphere of absolute relaxation. You will be rested and ready to tackle the holiday festivities.
9. Stay in a contemporary studio & hike in nature
Get in the holiday spirit with this unique activity in Chelsea in Outaouais. This stay in a contemporary studio at Lofts du Village offers you an overnight stay for 2 people with lunch included. Discover the charming village of Chelsea and its incredible winter scenery!
During a snowshoe hike in Gatineau Park, admire the magical winter landscapes that the region has to offer. For a little festive touch, enjoy a good bottle of bubbles on your return. We bet that this package will allow you to stock up on unforgettable memories during your holiday vacation.
10. Winter camping at Jacques-Cartier national park
The perfect holiday activity can be found in Jacques-Cartier National Park. Become one with nature: let yourself be dazzled by an enchanting setting! This winter camping experience includes an overnight stay for one person in a wood-heated tent, with all the necessary equipment: mattress, winter sleeping bag, etc.
You will be accompanied by a professional guide and meals are included. Don't wait, this holiday activity is ideal for getting closer to nature and contemplating one of the most beautiful national parks in our province.
11. Experience a real outdoor adventure
For the most complete experience, Aventures Plein Air is the perfect destination this winter! Go for a 2-hour snowmobile ride and a 1-hour dog sled ride ! Don't miss the chance to live this breathtaking outdoor experience. In the heart of the Laurentians, you will discover nature by walking the snowy trails.
A tour of the kennel is also planned, as well as an on-site dinner and a comforting drink. This is the perfect holiday activity to do as a duo!
Do you have all your Christmas presents?
Whether you're looking for a holiday activity or a Christmas gift to give, Outgo has what you need! Consider slipping our gift card into a Christmas stocking . Memories guaranteed!
Happy Holidays!
---
Also in Experiences
The virtual gift card allows you to choose an amount, personalize a message and easily send it by email this Christmas. Learn more here!
Winter activities for everyone: ice climbing, sliding, snowmobiling, ice fishing, snowshoeing, skiing, dog sledding, etc. Take a look at our ideas here!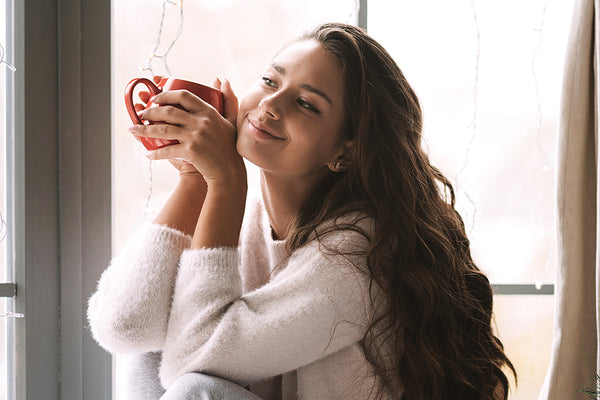 Christmas gift ideas for women for all budgets and tastes. Take a look at our suggestions to spoil the women in your life!